"All my life I have loved cycling and with experience in (disability) care, I discovered the benefits of cycling for people with mobility impairments some time ago. I infected like true Lorenzo Calani of Spezial Cycle with my enthusiasm and together we decided to promote cycling for people with mobility problems in Italy" Enrico told.
Enrico Bonfatti of Spezial Cycle speaking
Do you experience mobility problems, and still want to go through life more mobile. Then come and meet the bikes from Huka. We have the Huka Orthros and Cortes in our showroom and would love to let you experience what these bikes can do for you and your mobility. Are you interested in these bikes and would like to try them out? You can find me in Schio (Vicenza).
Experience for yourself the stability and comfort of a Huka
We believe that if you have the 'right' means of transport and adapt it to the customer's needs, it can adapt to the person like a suit. This is why tailoring the bike is very important. Various additional accessories are available so that you can get the maximum comfort out of the bike.
Come along for a no-obligation consultation
Would you like more information? You can reach me by phone and e-mail. I would love to help you get mobile(er) through life again. We are also happy to bring mobility to your home, or wherever you feel like experiencing this "unusual way" of moving around, even at the weekend. We would like to invite you for a personal and non-binding consultation," said Enrico
Phone number: +39 340 27 448 26 / +39 375 5823290
Visiting address: Via S. Donato, 23, 40127 Bologna BO, Italy
Email: info@bicinsieme.com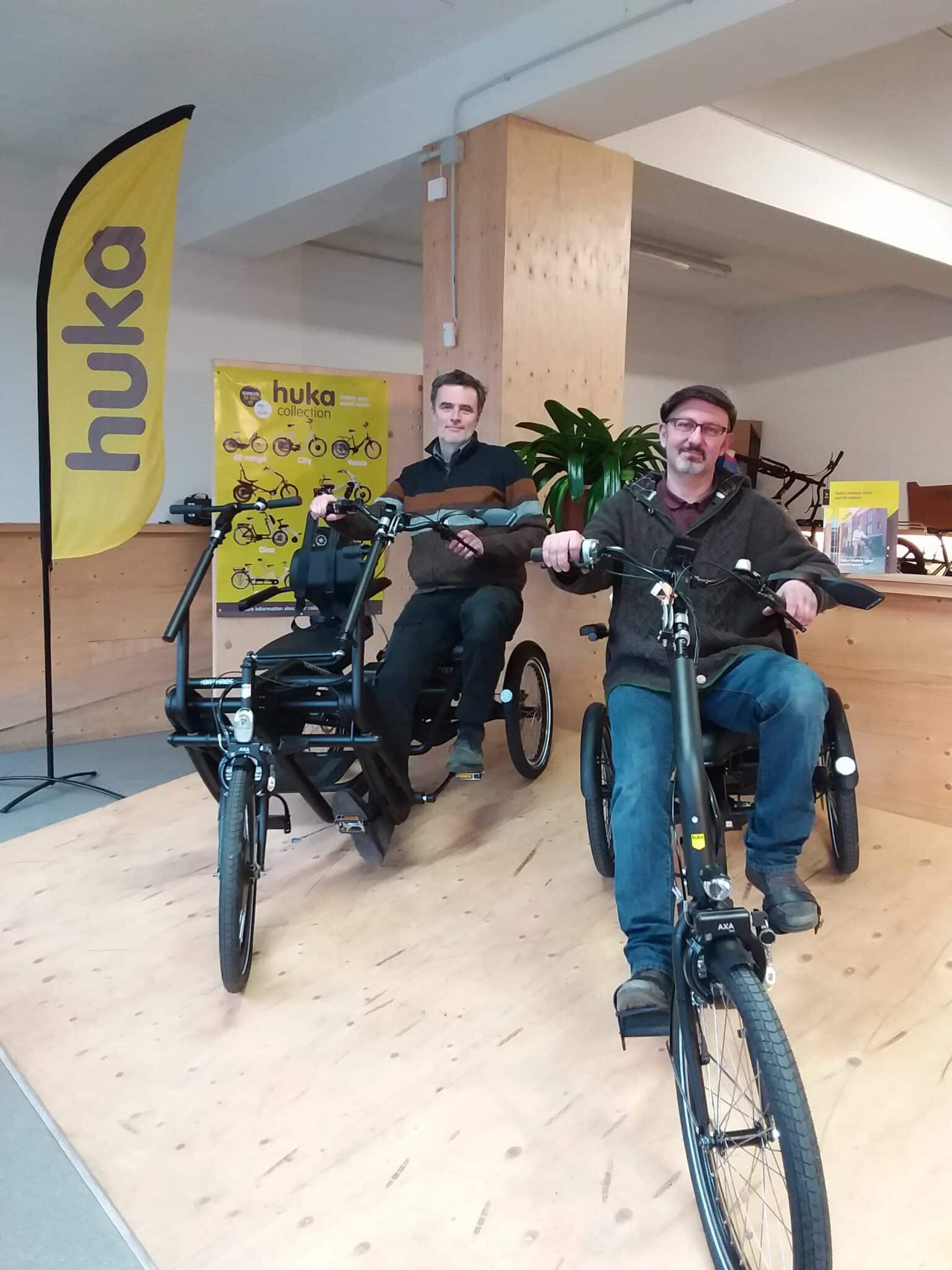 Opening hours Spezial Cycle
| | | |
| --- | --- | --- |
| Monday | 9.00 am to 19.00 pm | |
| Tuesday | 9.00 am to 19.00 pm | |
| Wednesday | 9.00 am to 19.00 pm | |
| Thursday | 9.00 am to 19.00 pm | |
| Friday | 9.00 am to 19.00 pm | |
| Saterday | 9.00 am to 13.00 pm | |
| Sunday | closed | |