"Are you looking for a mobility specialist in Belgium? At Helan Zorgwinkel in Wilrijk, you can find various aids to help you get mobile(er) through life again. We have an extensive range of aids including Huka tricycles. We have Huka Cortes and City available. We are also happy to visit you in person so you can try these out in your familiar surroundings." says Steven from Helan Care Shop.
Steven from Helan Zorgwinkel speaking,
"At Helan Zorgwinkel, we distinguish ourselves by specialising in tricycles from Huka, a renowned brand in the field of tricycles. We offer an extensive range of these high-quality tricycles, which are specially designed for people with mobility problems. We also place great importance on service and quality. Our providers are available for home testing, so that our customers can try out the bikes in their own environment. We strive to give our customers the best experience, both in terms of product quality and customer service. Moreover, there are many options available to customise the tricycles to our customers' specific needs. Our experts are ready to offer advice and resolve any questions or problems. Service and quality are of great importance to us so we are happy to help you where needed.
We would like to invite you for a personal, no-obligation consultation
We attach great importance to comfort and satisfaction, which is why we offer you the opportunity to try out the bikes in your own familiar surroundings. We are therefore also happy to visit you and, together, find the perfect solution for your mobility needs. Together with our expert advisors, we always arrive at a suitable solution.
Visiting address: Boomsesteenweg 5, 2610 Antwerp, Belgium
Telephone number: +32 (0)22 18 22 22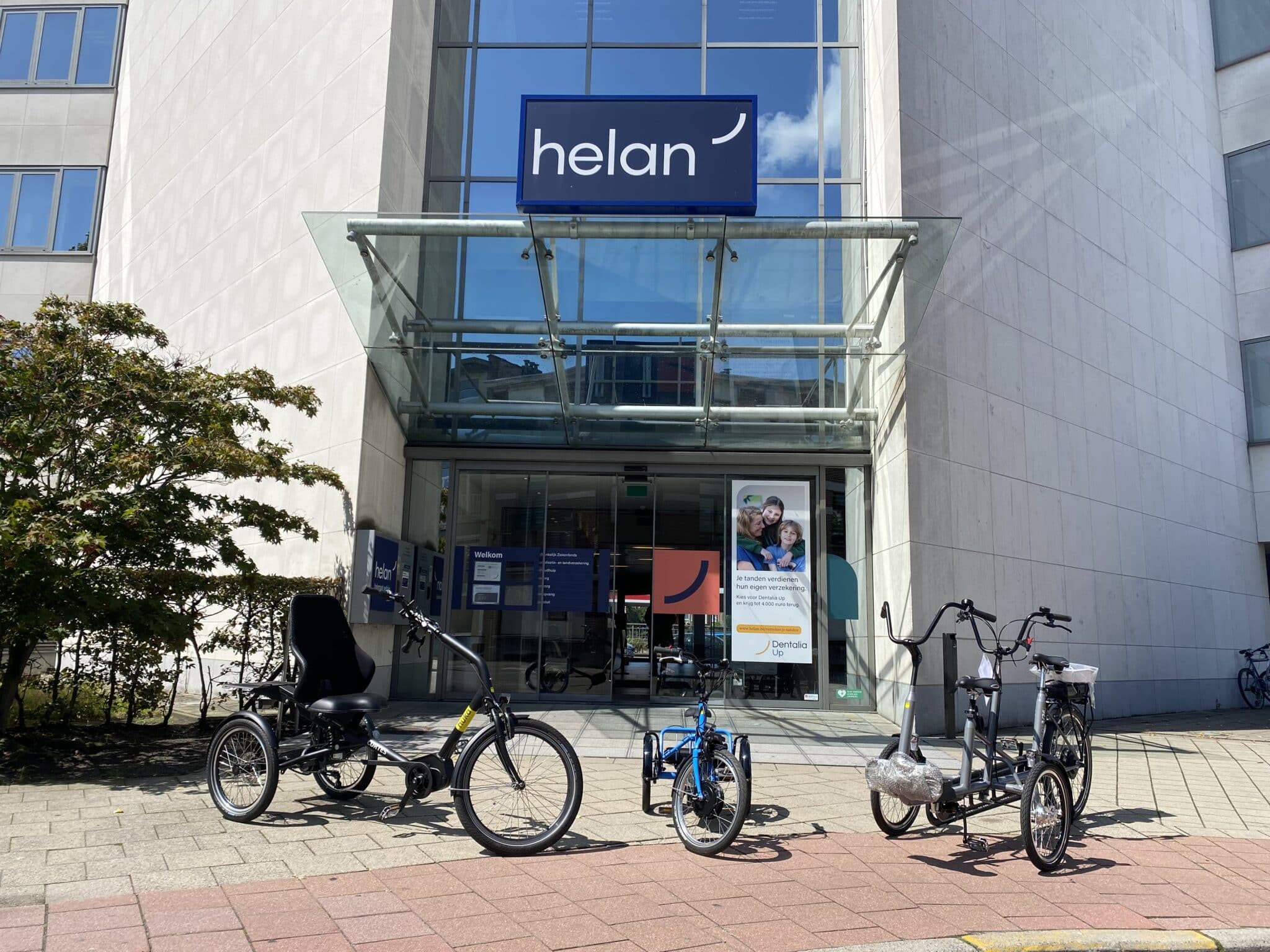 Opening hours Helan Zorgwinkel
| | | |
| --- | --- | --- |
| Monday | 13:30 to 16:30 (09:00 to 12:30 by appointment) | |
| Thursday | 13.30 to 16.30 (09.00 to 12.30 by appointment) | |
| Wednesday | 13:30 to 16:30 (09:00 to 12:30 by appointment) | |
| Thursday | 10 a.m. to 12.30 p.m. – 1.30 p.m. to 4.30 p.m. | |
| Friday | between 09.00 and 17.00 by appointment only | |
| Saterday | closed | |
| Sunday | closed | |